We didn't make it to 100 days of school this year, but God still showed up. The 2016-17 school year will forever be remembered as the year it rained. And rained, and rained, and rained. It rained so much in November that we couldn't get to school for three weeks, and then for the next four weeks after that we could only get to school in the back of a pick-up truck! Even in the spring, it rained so much that we had to cross the river into the village by foot almost every day. So we only had 99 days of school this year.
For those 99 days, I taught 2nd grade in the morning and 6th grade in the afternoon. (6th grade deserves its own blog post, coming soon!) I was thrilled to be teaching 2nd grade again, despite the fact that only three of my students could read at all. We had "Alphabet Boot Camp" for the first six weeks of school and made great progress... and then it rained. When I reflect on the school year, I realize I have two perspectives to choose from. I can see all the time we didn't have in the classroom and all the concepts my students didn't learn, or I can see what we managed to accomplish in the 99 days we had together. If I choose to see what we did accomplish, I definitely see progress in each of my students, and that is by God's grace alone. I want to share a few specific stories of how God worked in my 2nd grade classroom this year.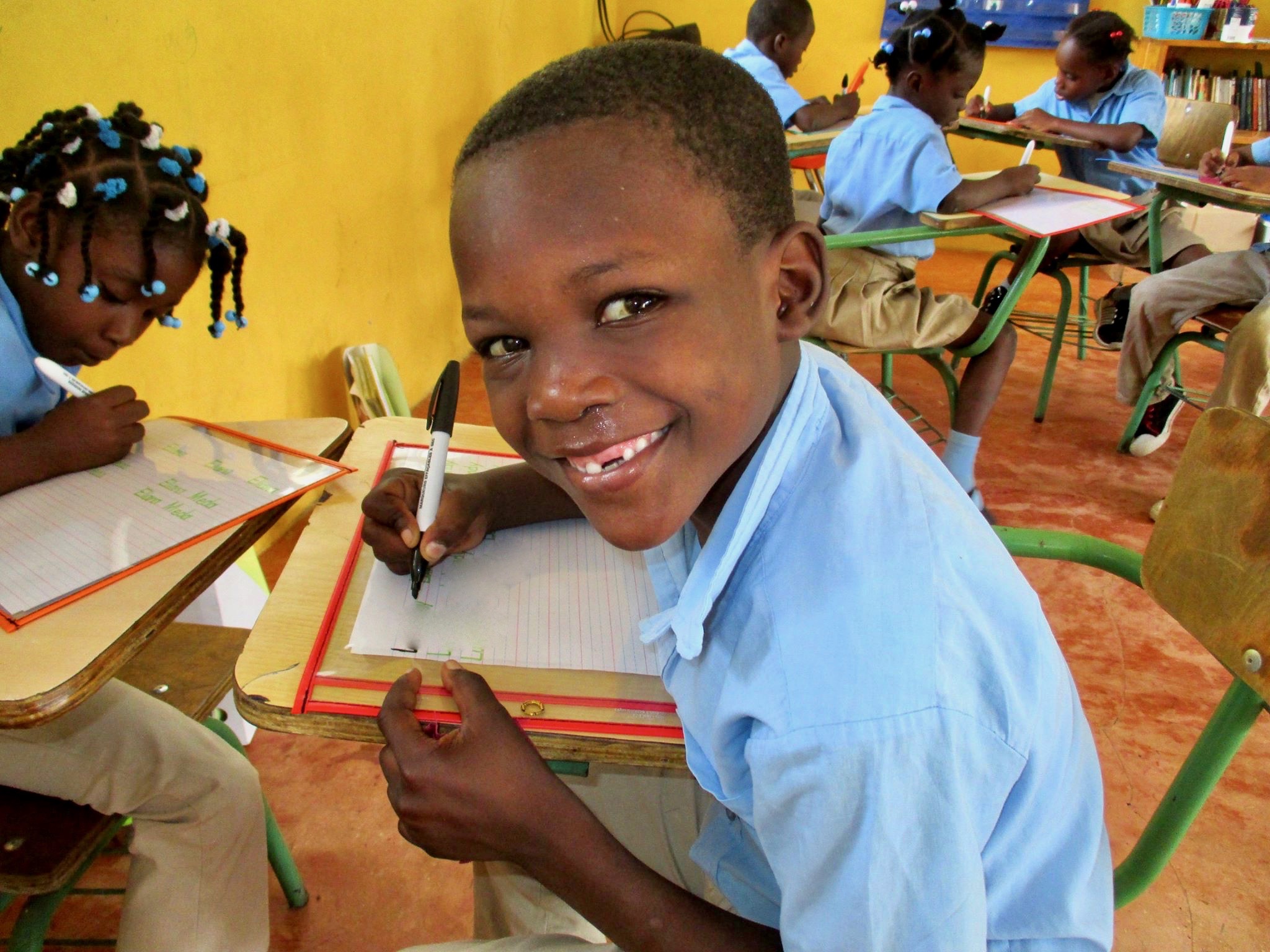 This was Luis's 2nd year in my 2nd grade class, and though at first I was apprehensive, I am so grateful for the extra time I got to spend with him! His academic growth in this 2nd year was phenomenal, but more than that, he learned to handle conflict without fighting. Last year he would punch anyone who bothered him, and he spent time most days talking with me in the office about his behavior. This year, he started coming to me and telling me when someone was bothering him, and we would work out a solution together. I earned his trust and respect, and he became one of the biggest helpers in my classroom.
Alfredo has suffered chronic ear infections for most of his life, so he was used to not being able to hear what was going on, and ignoring people when he could hear! At the beginning of the year, he didn't participate in class; he played at his desk or bothered his classmates instead. Since he had hearing trouble, he was a loner. He also didn't recognize any letters or numbers. By the end of the year, however, he was raising his hand to answer questions during class, had made friends with most of his classmates, stayed on task during work time, and was reading simple books! I have to give a lot of credit to Susanna, our school nurse, for taking him to specialists, getting him the medicine he needs, and managing his physical care so that he could be an active, excited learner in my classroom.
In September, Christopher's "writing" consisted of drawing circles - he couldn't even write his name. He didn't speak at all for the first month of school, and he wouldn't look at me when I spoke to him. He didn't seem to understand Spanish. By April, he wanted to do everything his classmates were doing, even though he still couldn't really read or write. He began to interact with his classmates, his vocabulary exploded, and his confidence grew. Now he initiates conversations with me, looks me in the eye, speaks to me in Spanish, and rushes into the classroom to greet me with a hug every morning!
*Names have been changed to protect child privacy.